A Child's Song (Seashell Grief Print) - Letterpress Print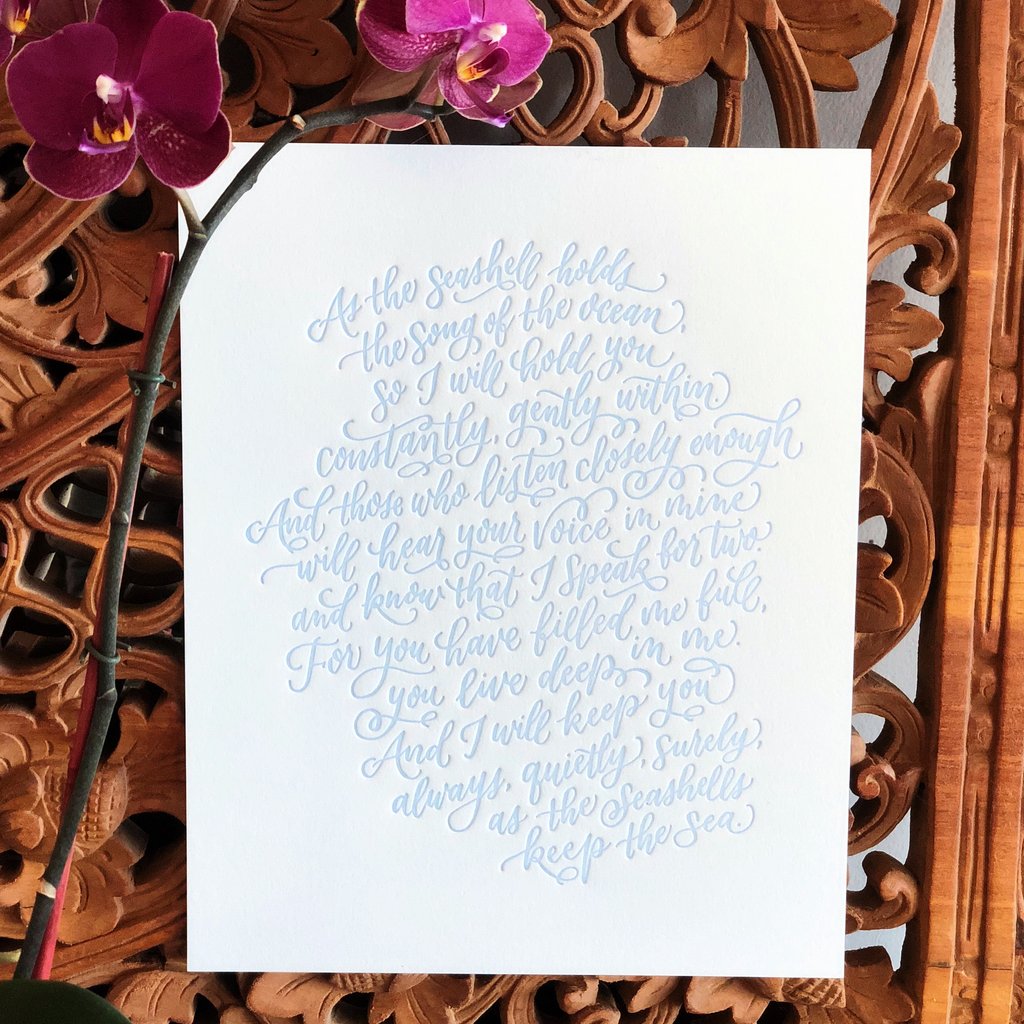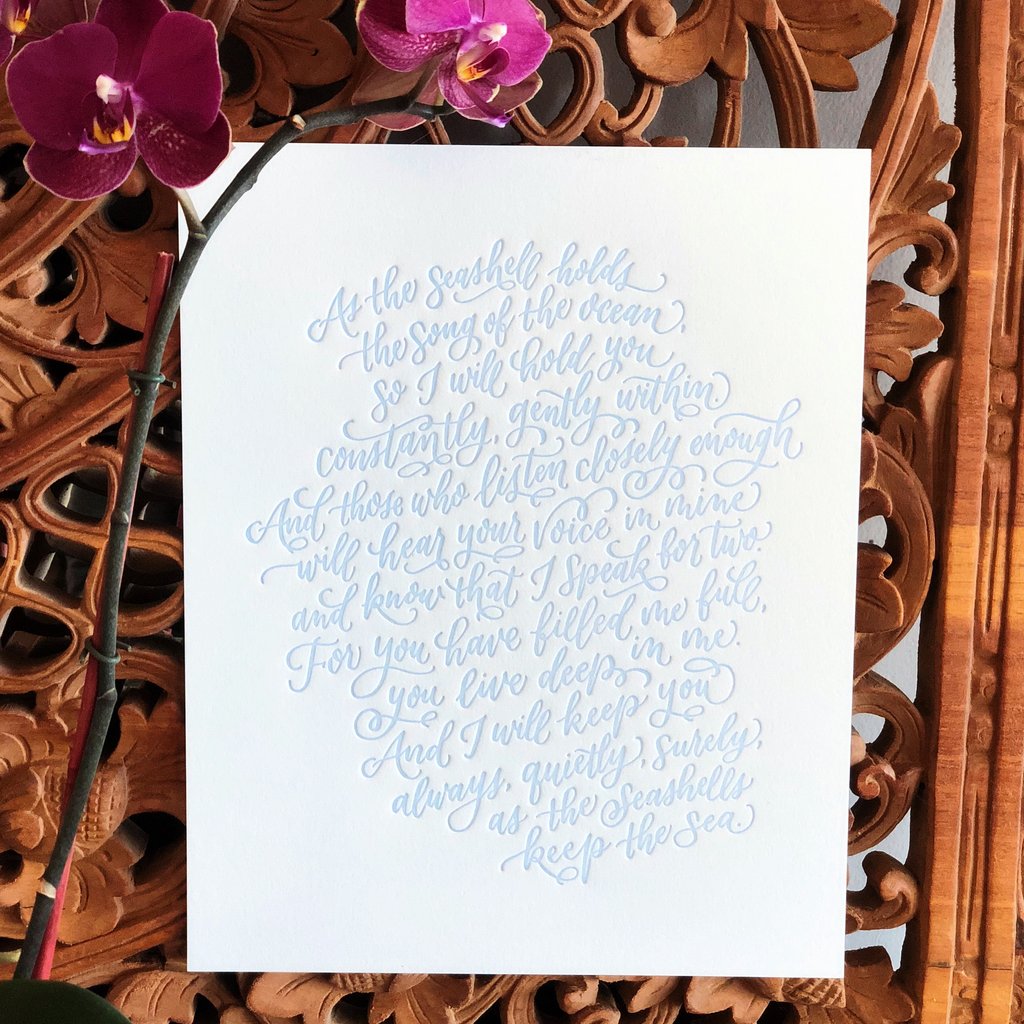 A Child's Song (Seashell Grief Print) - Letterpress Print
"As the seashell holds
the song of the ocean
so I will hold you,
constantly, gently within.
And those who listen closely enough
will hear your voice in mine
and know that I speak for two.
For you have filled me full,
you live deep in me.
And I will keep you
always, quietly, surely
as the seashells keep the sea."
These beautiful anonymous words were brought to me by The Gwendolyn Strong Foundation, and I turned into a fine art letterpress print. Print is 8-1/2"x11" (designed to fit an 8"x10" mat or frame) with ocean blue lettering. The paper type is a thick (110 lb./300gsm), 100% cotton paper with a luxurious texture that was created especially for letterpress imprint. Each print comes unmatted and unframed so you can make it more personal.
To learn more about The Gwendolyn Strong Foundation and all they're doing in the fight against SMA, please visit www.thegsf.org.